Our Scout Picks for GW36 is back and the interest in this week's scout picks is huge considering it's a double game week and a lot of managers playing their Free Hit. Our Scout FPLDaggaFC(Don't forget to follow him on Twitter here) has picked his playing scout 11 for FPL GW36. Without further ado, let's look at this week's scout picks.
GW35 Scout Picks score – 55 points
Before going further, Do vote in this week's FPL DGW36 allaboutfpl captaincy poll. The same will be available in the captaincy analysis and metrics blog written by@AK_FPL1. The metrics has a 27/35 record this year. Stay tuned for the GW36 Captaincy metric to see who tops it.
FPL GW36 Scout Picks:
Goalkeeper in our FPL GW36 Scout squad:
Schmeichel is a no-brainer option in our FPL GW36 Scout 11, Leicester have two home games against Everton and Norwich. Leicester have a 39% odds of a clean sheet vs Everton and 49% odds of a clean sheet vs Norwich(Odds via Drafthound). Rodgers never rotates Schmeichel and his minutes are guaranteed regardless of their UEFA Conference league results.
Defenders in our FPL GW36 Scout Squad:
The defenders in our scout 11 miss two key names in TAA and Cancelo but have able replacements in Dias, Robbo, and Laporte. The main reason for leaving TAA and Cancelo is funds as we have gone heavy in midfield. Dias and Laporte have now just the PL to concentrate and win so their minutes are fairly guaranteed.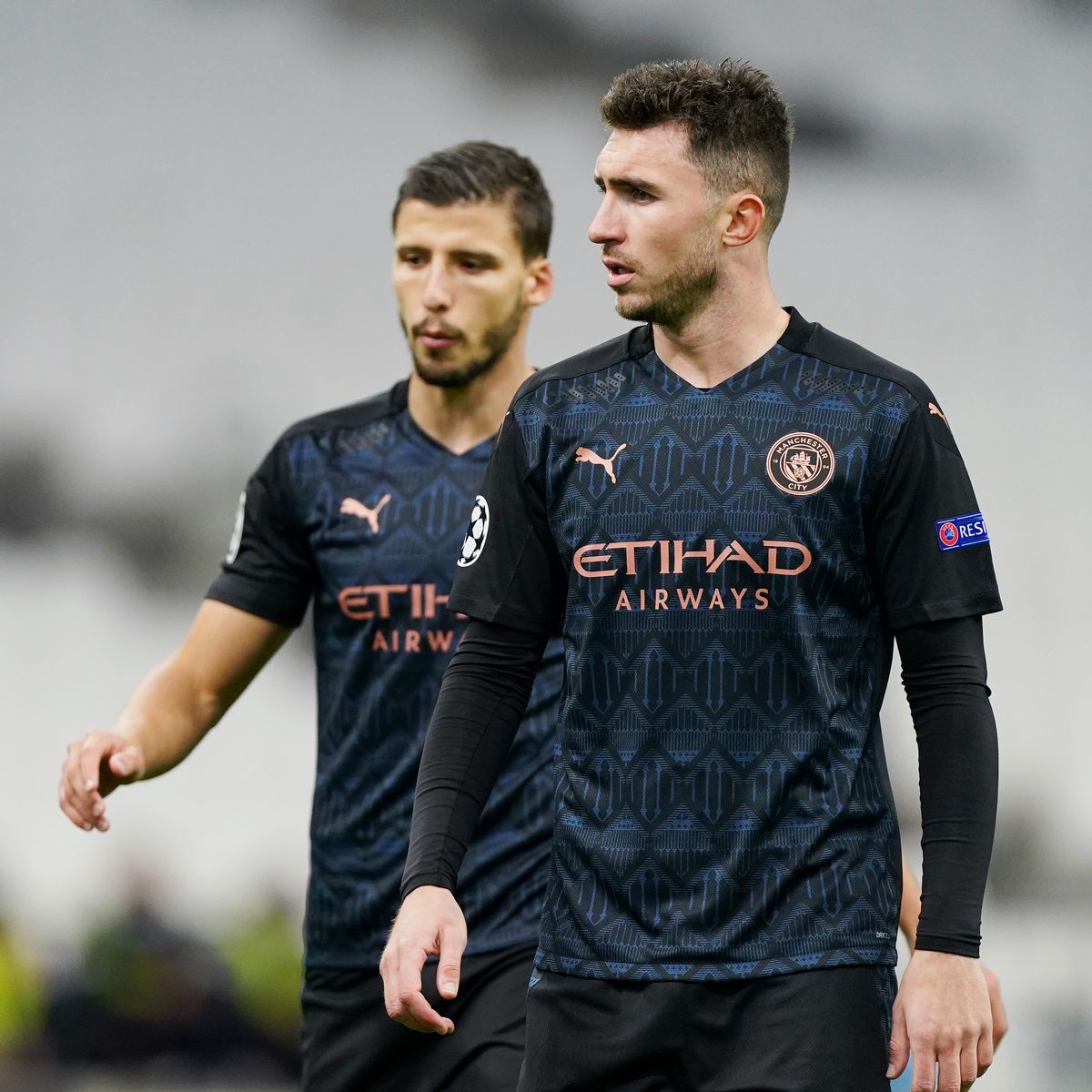 Man City have a 45% and 49% odds of CS in their two games, the highest any team have this week. Robertson meanwhile is on an amazing run returning in 12 out of the last 13 games, scoring a whopping 106 points in the process.
Midfielders in our FPL GW36 Scout Squad:
Mo Salah was not part of our GW35 scout picks and he was benched but he makes a return to the scout picks, guaranteed of his minutes in DGW36. He's hungry for goals always and could haul big this week.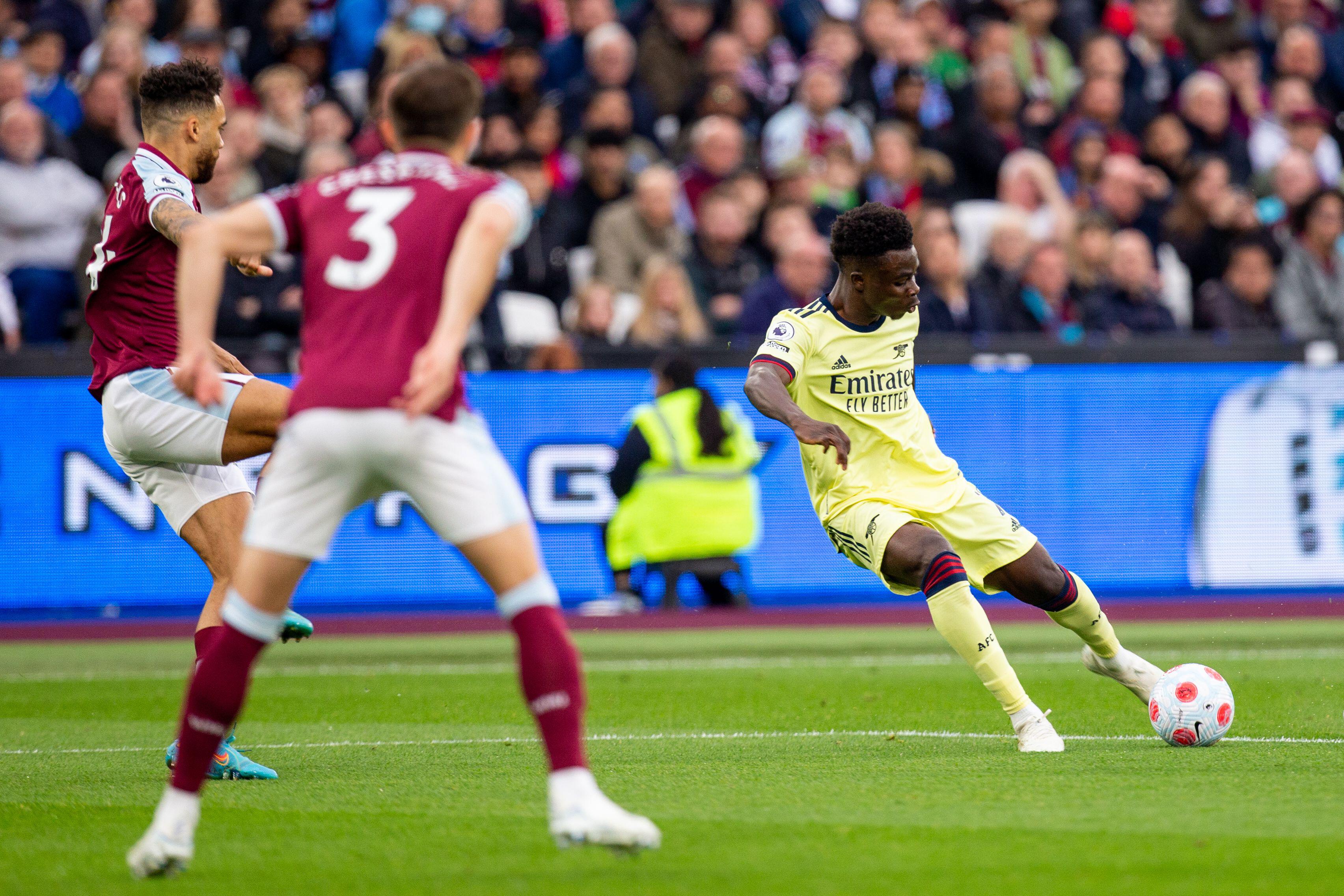 Saka continued his good run of form grabbing another assist in GW35. He has Leeds and Spurs in GW36, with a champions league place to play for, Saka could be amongst some big returns.
Just like Saka, Son has everything to play for as well and showed us in GW35 how good he is grabbing two goals and an assist for 19 points in a 3-1 win over Leicester. He often comes good against the big teams as well and his fixtures are definitely not a concern.
Man City are out of the CL and that could be a blessing in disguise for us FPL managers targetting KDB. Pep will absolutely not want to risk the league title and that means he starts his best player, KDB in the next four games. Man City have a 54% chance of scoring 2.5+ goals vs Newcastle and 47% chance of scoring 2.5+ goals vs Wolves. Wolves are in a bad run of form as well conceding 3 goals to Brighton in GW35.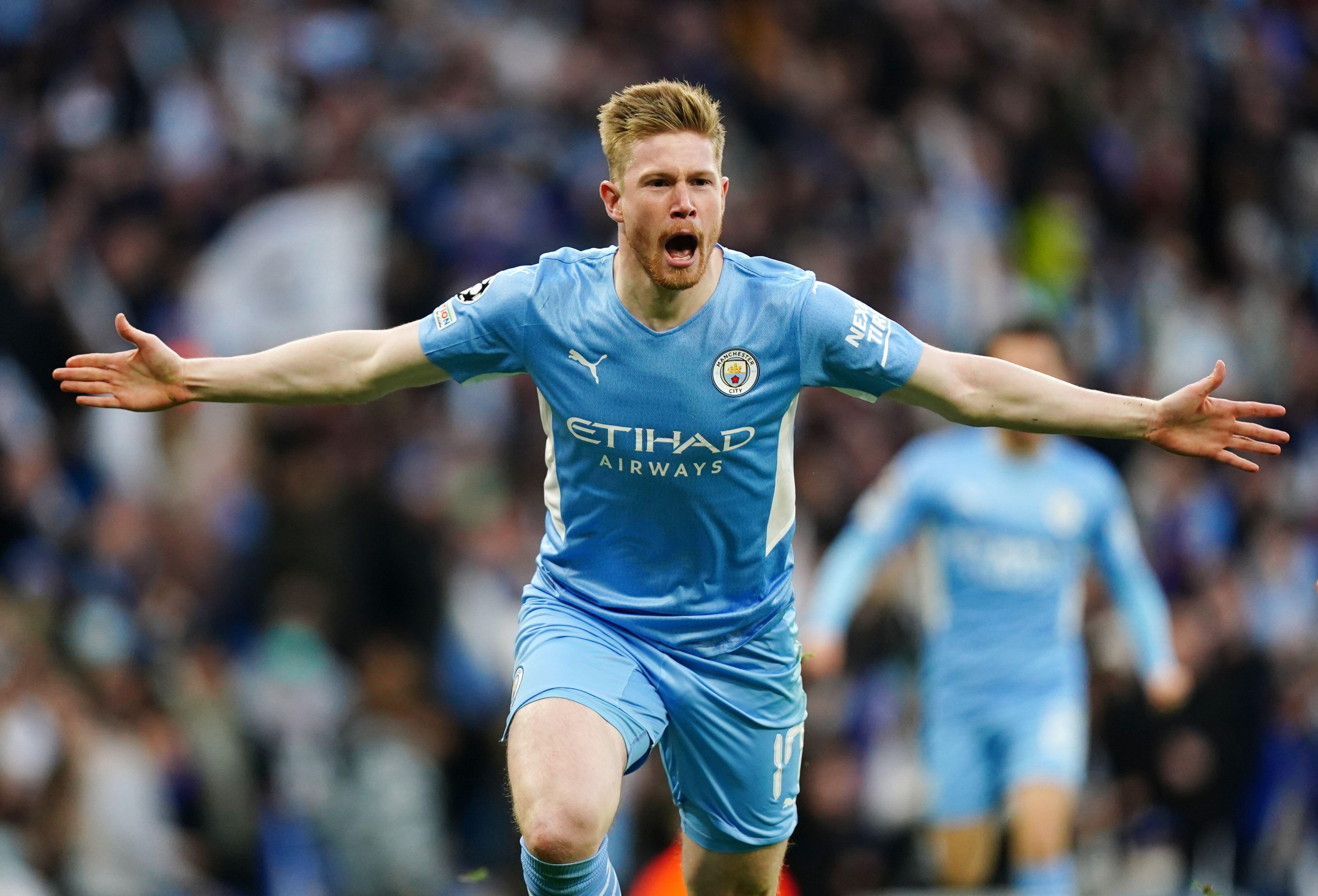 Gordon is our last option in midfield with the Everton youngster putting in some fine performances over the last few weeks becoming an integral part of Everton's attack. His price, guaranteed minutes and Everton's relegation battle ensures his place in the scout squad.
Forwards in our FPL GW36 Scout Squad:
Our two forwards in our GW36 scout squad are Nketiah and Richarlison. Nketiah has seemingly nailed his place in Arteta's 11 and was unlucky not to score a goal vs West ham.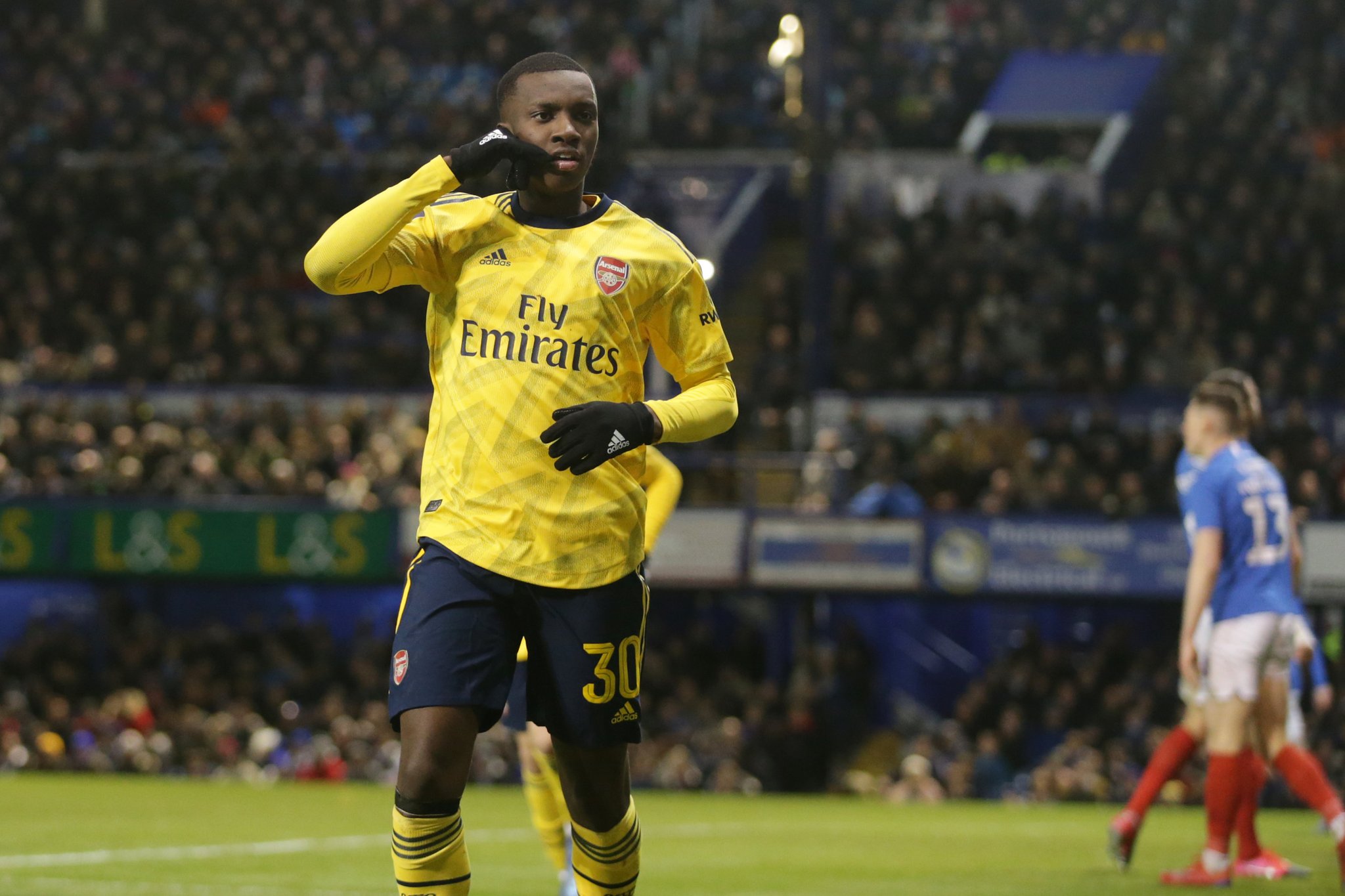 In GW35 Nketiah had the most shots on goal and shots on target amongst forwards, he came in clutch vs Chelsea scoring a brace and he should be amongst goals even in big games.
Richarlison completes our scout 11 for GW36, with the Everton talisman seemingly in fine goal-scoring form and determined to keep Everton up in the Premier League. Two good games against Leicester and Watford plus the penalty appeal makes him hard to ignore. Coincidentally Watford and Leicester are the two teams with moat headers conceded and Richarlison is very good aerially too!
Full GW36 Scout Squad
If you like our content do consider supporting us by contributing to the website. ALLABOUTFPL is run by the community and for the community. All our content is and will always remain free.
Further Reads from ALLABOUTFPL Ahead of FPL Gameweek 36:
Everton & Aston Villa Assets: Worth the Investment from FPL GW36?
Players to Target for FPL DGW36 & DGW37 | FPL_Flair(Rank: 210)
FPL Budget Forwards Analysis- Pukki vs Mateta vs Nketiah vs Dennis
Best FPL GW36 Free Hit Drafts to Consider | Free Hit Guide
FPL GW36 Ultimate Guide: Tips, Differentials, Captaincy & More
Free Hit GW36 vs Free Hit GW37 Analyzed With Drafts | FH Guide
Thanks for reading the 'FPL GW36 Scout picks' blog. Keep checking allaboutfpl.com for regular blogs. Also, follow our 60,000+community on Instagram, Facebook, and Twitter to stay updated on regular Posts and FPL updates. Link to all our FPL Gameweek 36 blogs.
What's next from ALLABOUTFPL ahead of FPL Gameweek 36?
We'll be covering Player Comparisons, Differential Picks, GW36 free hit and Wildcard drafts, captaincy metrics, transfer trend analysis, expected line up, press conference summaries, Buy, hold, sell analysis for FPL GW36 and more. Keep checking allaboutfpl.com for all our blogs and subscribe to our free newsletter through the link below. We'll also be posting regularly about the same on our social media accounts so follow us on Twitter, Instagram, and Facebook keep our notification ON.
Our content is always free and if you like our content do drop a comment, follow, subscribe, and support us. Your love is what keeps us going:)
FPL Gameweek 36 FPL Deadline Countdown
Login and set your team for FPL GW36 now!
The post AllAboutFPL FPL GW36 Scout Picks | FPLDaggaFC | FH Special appeared first on ALLABOUTFPL: Your one stop place for all FPL tips, FPL captain picks, FPL news, FPL players, previews, reviews,differential picks, analysis and weekly updates..